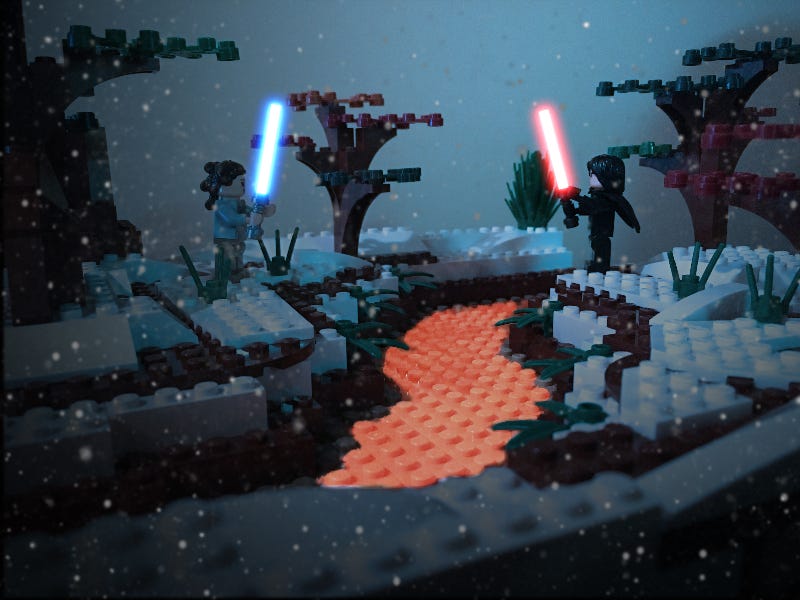 I've been pretty disappointed by the selection of The Force Awakens Lego sets so far. I understand that the earlier sets were probably pretty restricted by not being able to reveal spoilers, but the newer sets aren't anything special either.

So I took the opportunity to make one of my own. One thing you should know about me is that I'm a total Emmett when it comes to Lego. I love them with all my heart, but I am pretty bad when it comes to creating something from scratch. I need instructions, dang it!
But I took a shot at recreating my favorite scene and I think it came out pretty well. Then I had my friend Steve run it through some computer wizardry, and I think the final product is pretty great.
I've included the before and after pics. Hope you enjoy!